A new level of dynamism!
Business as usual?
Since the COVID-19 pandemic emerged, all industry segments and individuals worldwide have been forced to adjust. As a Group, we have taken on this challenge. Taking dynamic steps to be able to support our business partners through these unprecedented times and embrace our continuous improvement strategy to full effect.
We would like to share some insights with you
Korita Aviation manufacturers galley insert equipment for the aviation and rail industry. Our manufacturing facility is based in Suzhou, China and our sales team operate from the Direct Aviation Group HQ located in Nuth, The Netherlands.
On 22 January 2020, we closed the manufacturing facility in China for the Chinese New Year public holiday. Our team were in high spirits to spend quality time with their families and share in the Lunar New Year celebrations.
What unfolded was an immense challenge on all levels with the COVID-19 outbreak taking hold across China. Each day we noticed that the situation was worsening, which led to unprecedented measures being taken by the Chinese government. We welcomed this step, as our focus was our people, keeping them safe and well.
We had to implement measures quickly!
Looking back at this time, we can be very thankful to our whole team for their forward-thinking and accurate planning as this enabled us to minimise the impact on the production schedule for our customers. Staggered timings of lockdown restrictions and quarantine requirements upon re-entry into Suzhou meant that we reopened our manufacturing facility with minimum staffing. As regional lockdowns started to lift, we achieved a steady increase in the return of our employees week-on-week.
Ensuring appropriate protection was in place was critical, but we did it!
Given this experience, it was natural that many of our longstanding customers reached out to us for support. These initial talks led us to look for a credible manufacturer for disposable face masks. We are now able to offer disposable face masks Type II with CE Mark for minimum order quantities of 200,000 face masks. A Type II disposable face mask has a Bacterial Filtration Efficiency (BFE) of ≥98% and a 'Type I' disposable face mask has a Bacterial Filtration Efficiency (BFE) of ≥95%. The manufacturer we have partnered with also manufactures Type I disposable face masks so we can also supply these as well, should this be preferred. Feel free to visit our respective webpages:
Quick View | Aviation Industry | Disposable Face Masks
Quick View | Rail Industry | Disposable Face Masks
Let's share how Direct Air Flow is prepared to support our aviation industry throughout these unprecedented times:
The Direct Air Flow sales team operate from the Direct Aviation HQ in Nuth, The Netherlands and this location also serves as our distribution centre in Europe. During the last 28 years, Direct Air Flow has built up a network that enables us to source and supply products that are associated with inflight service. Therefore, we always encourage our customers to reach out to us if they are looking for standard inflight catering equipment, reconditioned galley inserts and cabin interior products.
We have ATLAS standard meal and waste trolleys, standard units and drawers on hand!
Our business partners can benefit from our ability to immediately dispatch inflight catering equipment when they need it. This really helps to support our aviation industry business partners with their immediate needs as they transition through this unprecedented period.
Reach out to our team, we will always try and find a great solution for you!
Contact us: info-airflow@directaviation.aero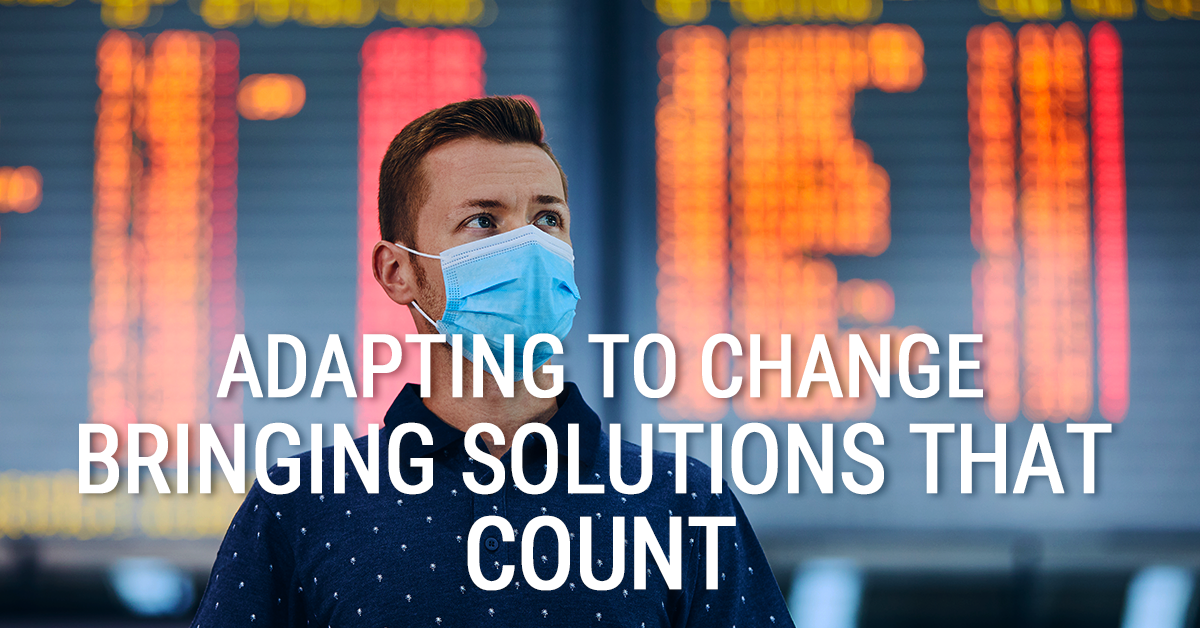 Direct Aero Services, another member of the Direct Aviation Group has also been very active supporting the aircraft leasing industry and airlines with comprehensive technical service solutions worldwide. At the end of last year, we expanded our service provision and launched our '360° Aircraft Storage Solution'.Through this service, we can offer the aircraft leasing industry and airline operators aircraft parking for both short-term and long-term parking/storage of aircraft.
For more details, please visit our aircraft parking and storage webpage: Click here
In February this year, we became EASA Part-145 and FAA approval holders to perform aircraft engine borescope inspections.
These additional technical service solutions really have added another dimension for Direct Aero Services.
We really do have a comprehensive technical service offering for our aviation industry partners!
Contact Paul Hyland, Director Technical: phyland@directaviation.aero
Our aviation recruitment business, Direct Personnel has pulled together to support our contractors and business partners wherever possible. The impact of COVID-19 has been unprecedented and many of our business partners have had to make extremely difficult decisions. As a result of this, our recruitment consultants have been working with passion and conviction to support in finding positions for Pilots and other aviation professionals.
We are more committed than ever in supporting Pilots and other aviation professionals in their job search.
Stay in touch: fly@directpersonnel.com
We can assure you that all companies within the Direct Aviation Group are here to support our aviation and rail industry business partners.
If we can help you we will!